Reseed Requests script needs updating
If this has already been reports and I missed seeing the entry, then sorry about the extra report of problem.
On most days I get system generated ReSeed Requests.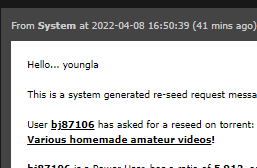 When I click the link for the desired torrent
the script that creates the referrer is creating a gaytorrent.ru entry.
I get a 404 error message.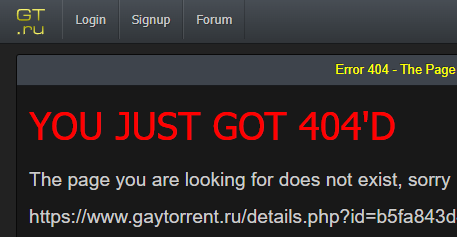 I then have to login to the my ID under gaytorrent.ru. Then I can redo the referrer link and pull up the requested torrent. Any subsequent requests work fine till the old userid login times out and a fresh login is required.
Not a huge problem BUT if at sometime in future the old userids under gaytorrent.ru go away, then yeah a problem
Thanks, youngla
posted in The Site