RE: How big is your porn folder?
15.6TB (remember, Windows and Unraid count in Tebibytes (TiB) not Terabytes - Tebibytes are larger). I win.

I have been collecting for over 20 years and I never delete anything. I am the true definition of a data hoarder. Some of what's on there predates Bittorrent. Of course I have been replacing older things with better quality over the years but theres still some things with original file dates in the late 90's and have lived on a dozen or more hard drives over the years as they were upgraded. Yes, I sell access to my collection if you're interested.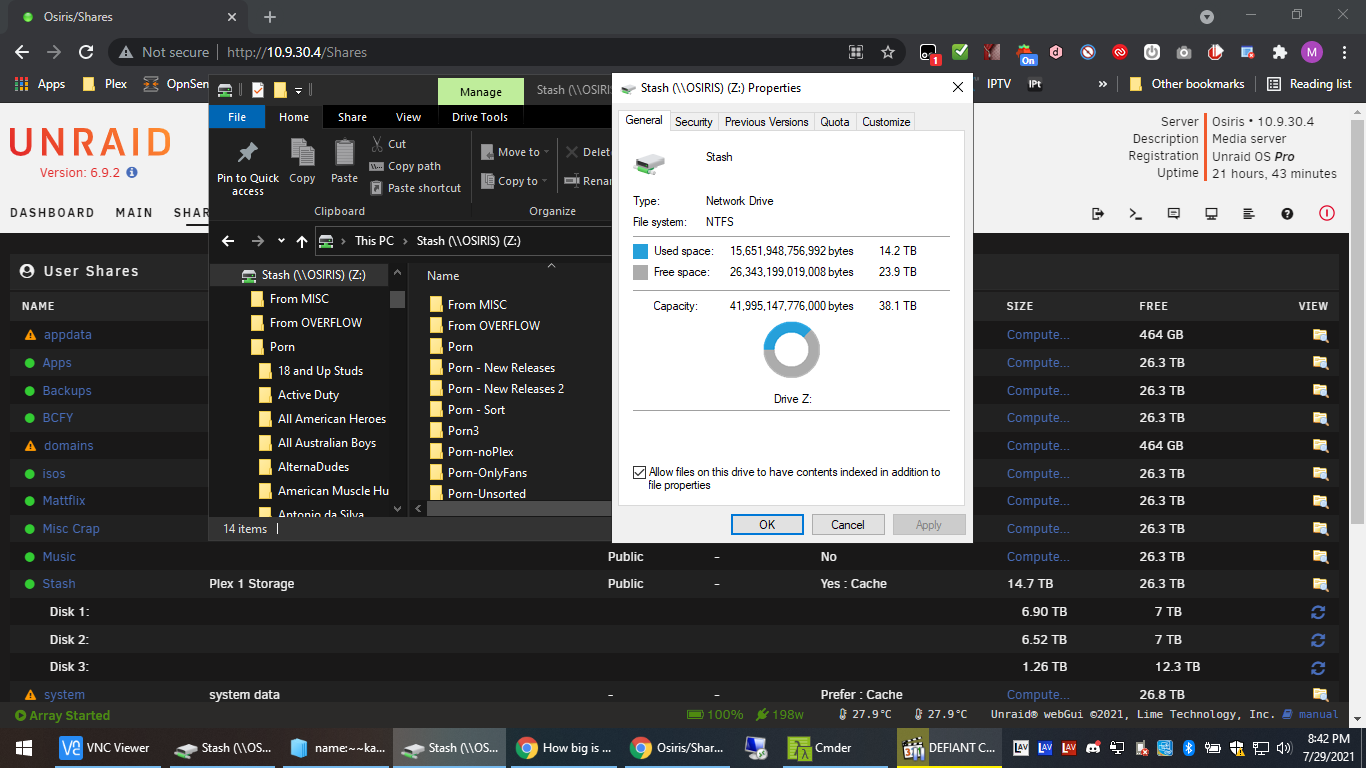 posted in Chit Chat