How To Get Away With Murder' Star Jack Falahee Won't Reveal His Sexuality
How To Get Away With Murder' Star Jack Falahee Won't Reveal His Sexuality Because It 'Feels Reductive'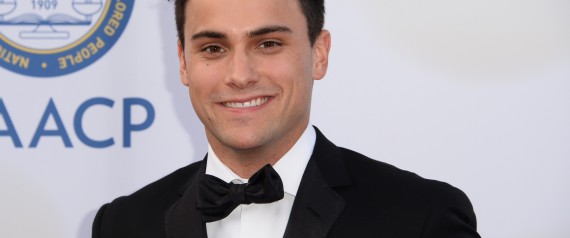 Is he or isn't he? That's the one question "How To Get Away With Murder" star Jack Falahee won't answer.
The 25-year-old actor has become a "Murder" fan favorite as openly gay character Connor Walsh, but he tells Out magazine that any discussion of his real-life sexuality "seems reductive."
"I don't think answering who I'm sleeping with accomplishes anything other than quenching the thirst of curiosity," Falahee, who has shot a number of steamy, same-sex love scenes during his time on the show, said. "No matter how I answer, someone will say, 'No, that's not true.'"
He went on to note, "We still live in this hetero-normative, patriarchal society that is intent on placing everything within these binaries. I really hope that — if not in my lifetime, my children's lifetime — this won't be a question, that we won't need this."
Falahee pointed to the experience of his friend, Dan Sickles, who directed a documentary about Puerto Rico's transgender community called "Mala Mala." When Sickles and one of the film's subjects traveled to Ukraine for a film festival screening, the venue which had been scheduled to play "Mala Mala" was burned down.
"This is all part of a greater, grander picture," Falahee said, "and how I define my sexuality seems so trivial compared to my friend living through the fear of getting onstage and presenting his film."
Falahee isn't the only young actor to shrug off speculation about his sexuality in a smart, if unconventional, way. Freddie Fox, who is starring in the new British gay-themed drama "Cucumber," told The Telegraph that while "most of my life to date has been as a straight man," he didn't align himself with any particular label because "appreciation of both sexes is actually not new."
"I hope I am the type of person who would fall in love with a person, as opposed to a sex," he said at the time.
Meanwhile, "Fault In Our Stars" heartthrob Ansel Elgort took to Twitter to shoot down rumors about his sexuality after being tapped to play real-life gay pianist Van Cliburn in a forthcoming biopic.
While he clarified that he was straight, he added, "If I was gay I wouldn't hide it. Being gay or straight isn't bad or good it just IS."
posted in Gay News